Senior Member
Gold Supporting
Joined

Oct 18, 2012
Messages

1,261
Reaction score

897
Location
Guild Total

35
I actually acquired this one several months ago, but just brought it home recently after the neck was repositioned and the guitar set up.
I have not yet put it through its paces because one of the tuners is shot and needs to be replaced (I started a separate thread seeking a replacement). I am also exploring options for upgrading the stock electronics, which work, but are antiquated. Once I get these issues resolved, I think this is going to be a super fun guitar to play. Basically, the 12-string equivalent of a Peregrine, although it predates my Peregrine by 17 years.
Thanks to Glenn (wileypicket) for evaluating the guitar and acquiring it for me from a pawn shop near him. Thanks also to Dave (hearth_man) for providing great information about the electronics (a Barcus Berry system), and presenting me with some upgrade options. I will hopefully know what is feasible next week when I take it in to a different guy. My objective is to install the best electronics possible that don't require physically modifying the guitar, and which retain the use of the volume and tone knobs.
Initial impression is that it is a substantial guitar. A solid body that takes acoustic strings. Not that I need it, but the guitar has 24-fret access, which is crazy for a 12 string. All of my acoustic 12 strings join the body at the 12th or 14th fret. So this one will allow me to try a lot of new things. It should also be a great gigging guitar.
Anyway, here are some pics: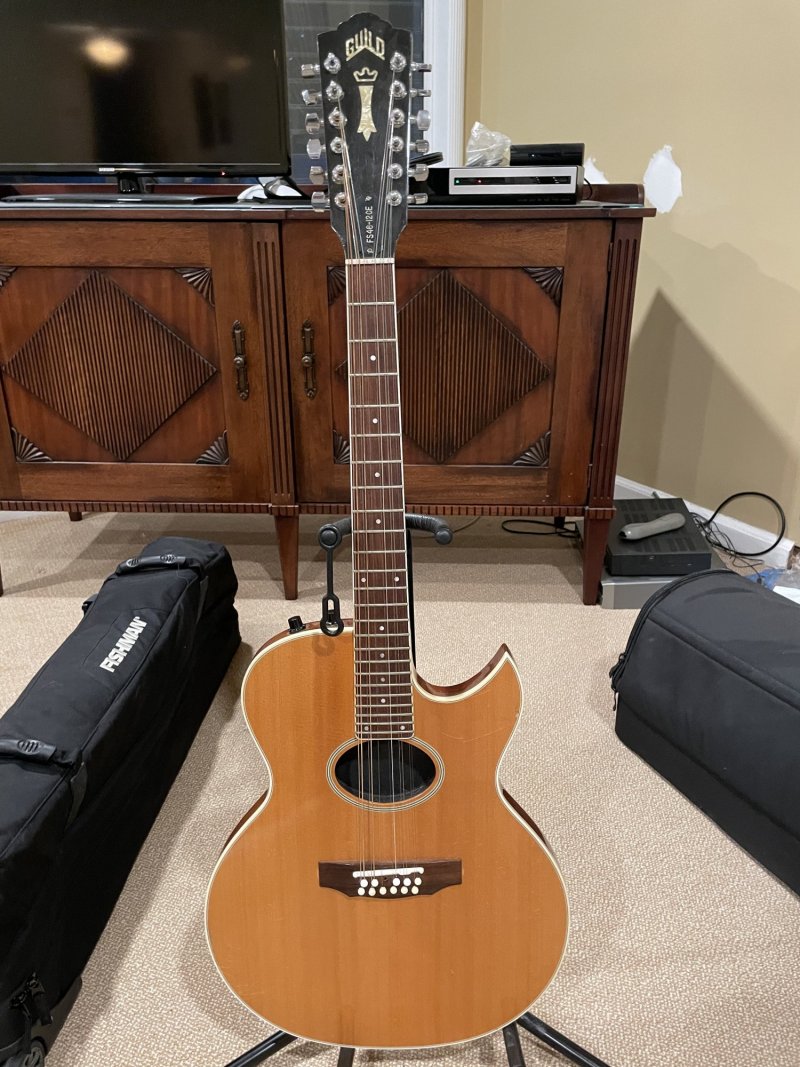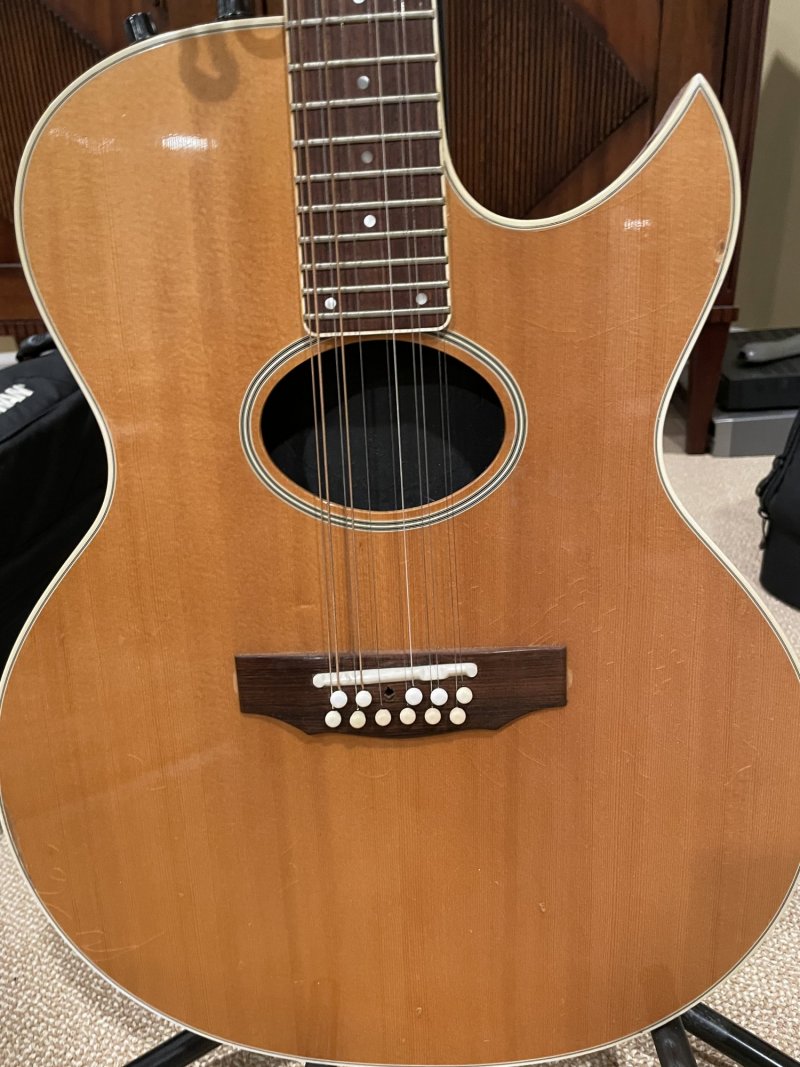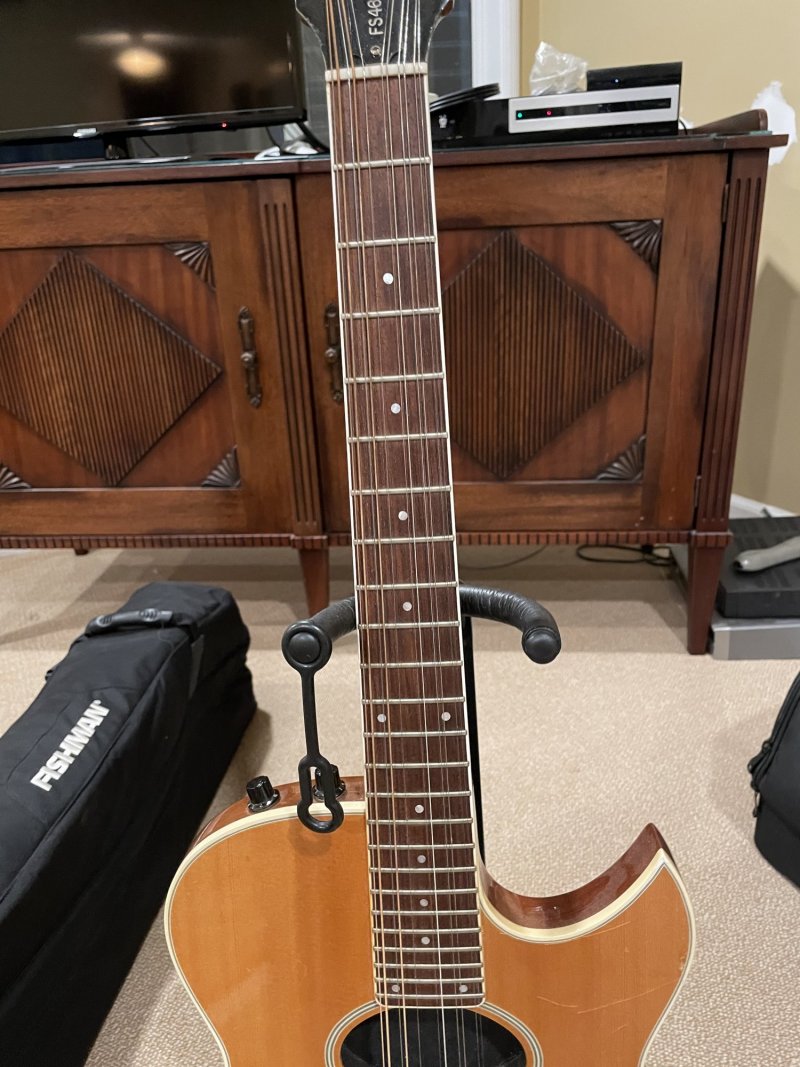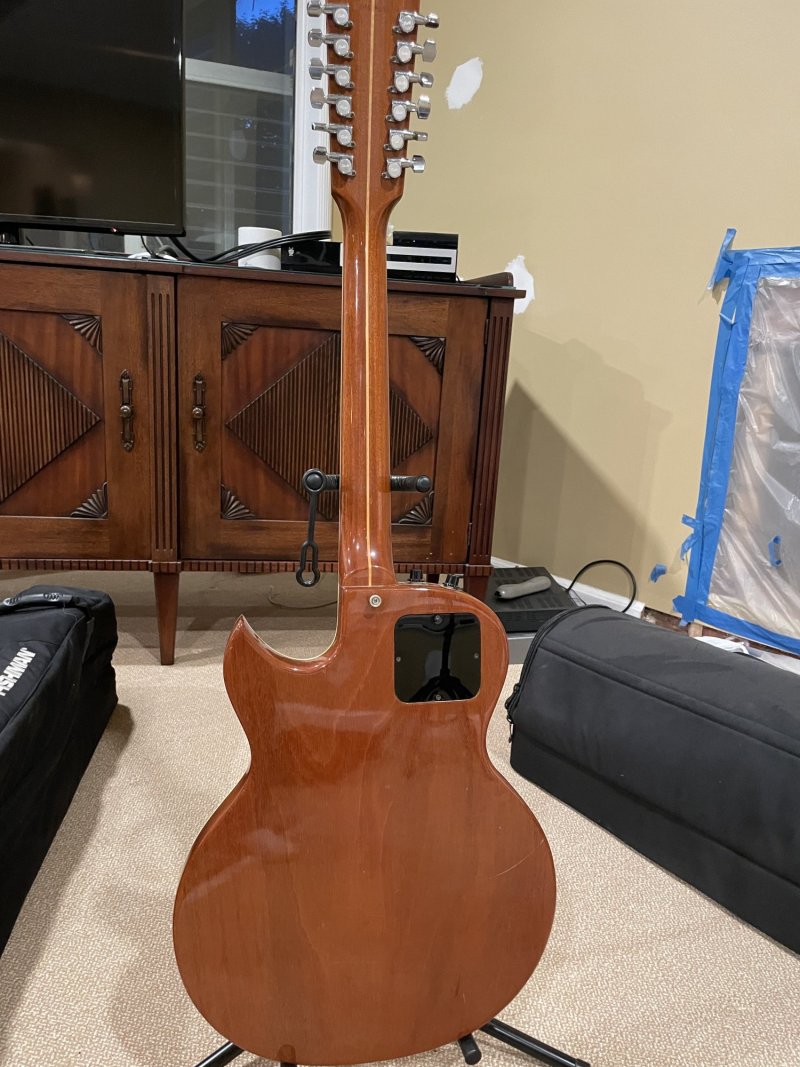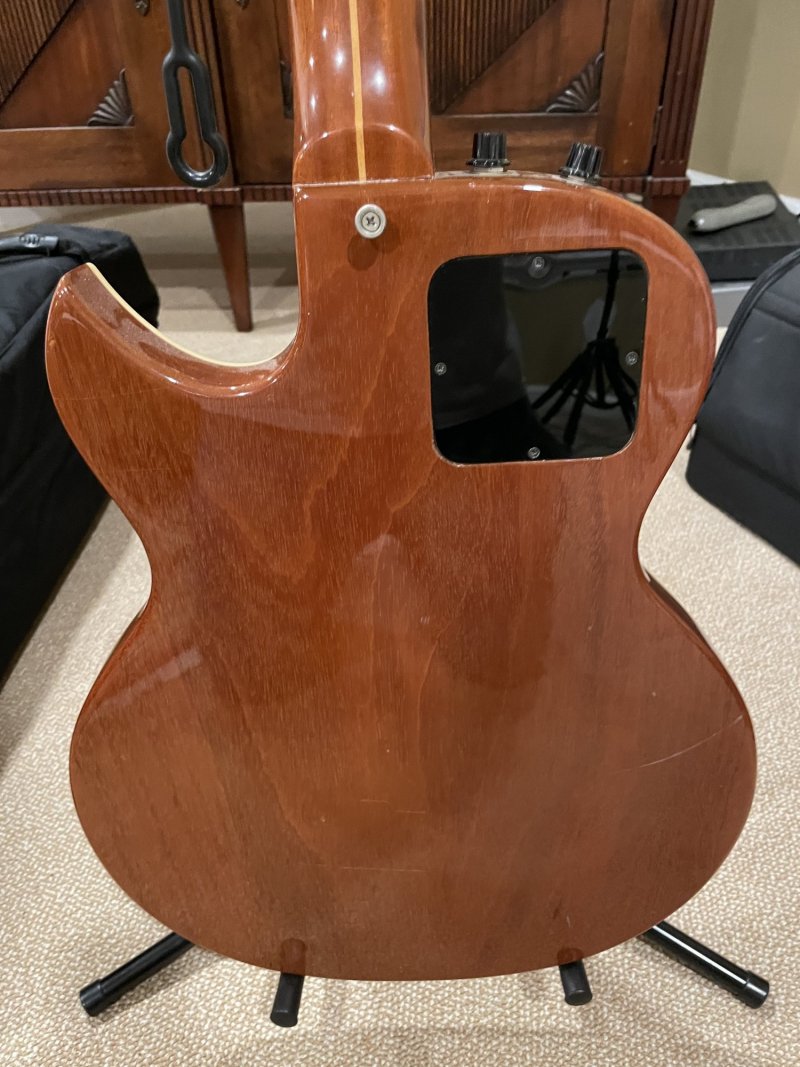 Last edited: