To sum up some things from a recent thread, early F-512s had a padouk neck with maple center strip, later changing to mahogany and maple. 1990-92 saw some rosewood 12ers with a maple neck and mahogany center, like those found on older F-412s and JF-65 12s. My 1990 F-512 is one of these. In the picture you can see some figure trying to peek out from underneath the stain and the darker center is visible as well. It's like this the whole length of the neck.
Here's a view of the TRC cavity: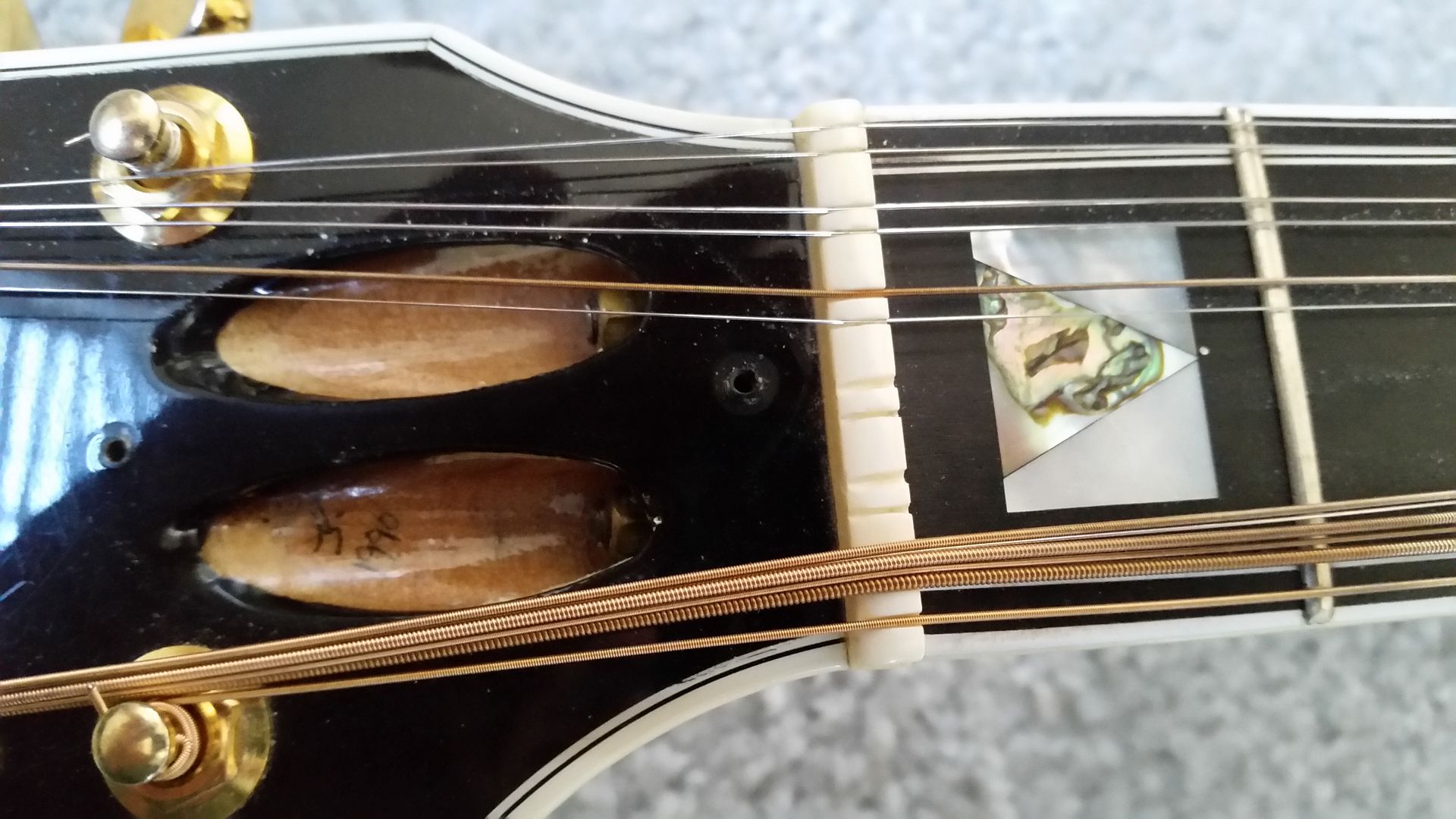 My 1978 G-312 also has a dark stained neck but the centerpiece is lighter.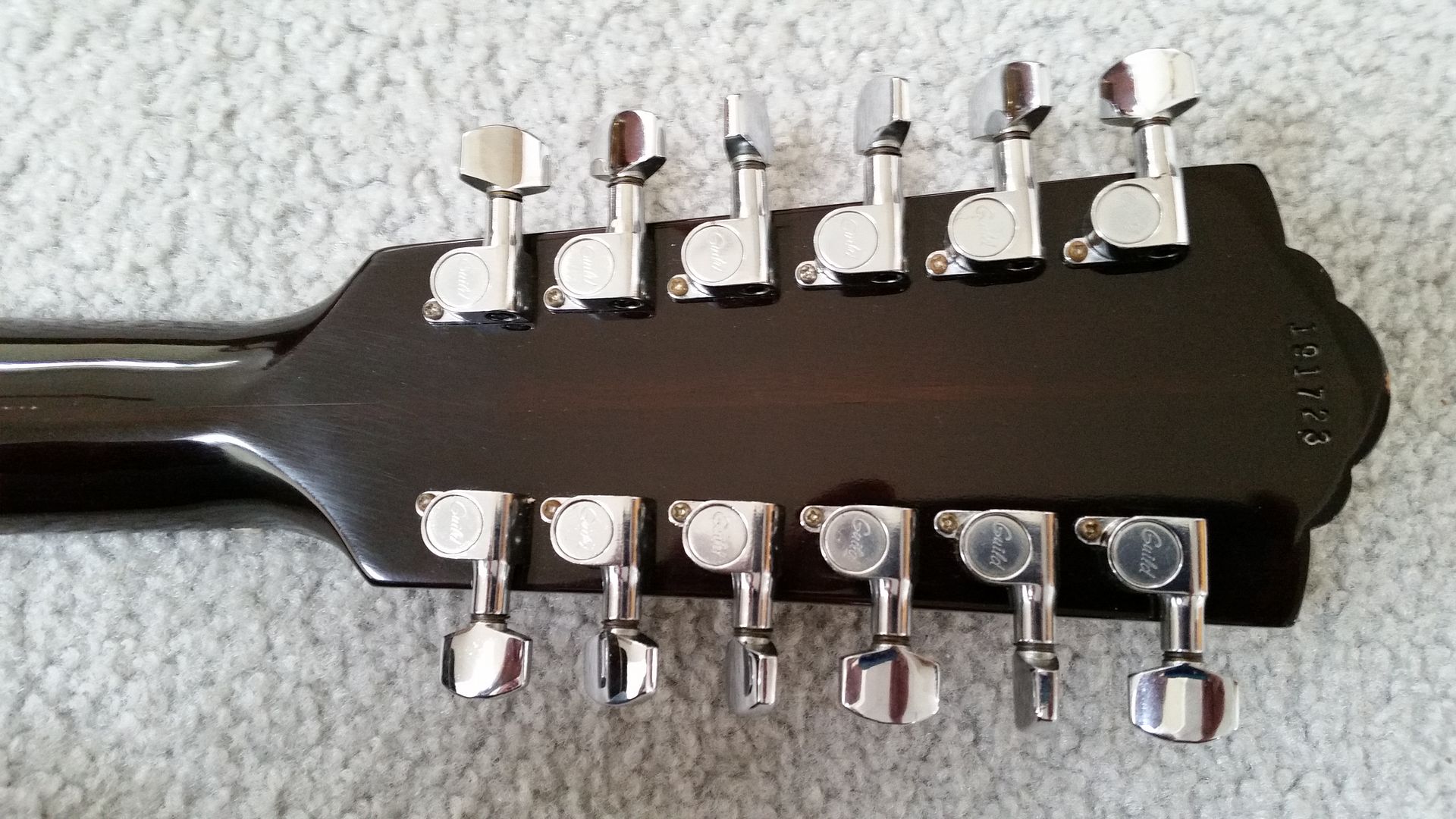 And the TRC cavity:
So that one is mahogany with maple.
' Strang
Last edited: