Wrinkled Member
Staff member
Joined

Feb 11, 2009
Messages

11,833
Reaction score

1,106
Location
Guild Total

77
Click on the image icon like you normally would:
It will probably default to URL. This is useful for grabbing images from other places and having them stored here which is something I highly recommend so that things like Photobucket breaking the Internet don't affect us here.
To do this, enter the URL of an image on the Internet and make sure the box shown is checked (it is by default). For those used to the old way, this is the same, only now there's the extra box.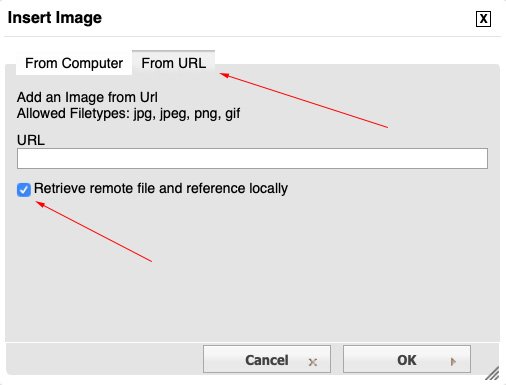 To grab an image from your computer, clicl on the "From Computer" tab on the top of the dialog box, then click "Choose file". This will open a dialog where you can grab photos from your computer (hooray!).
This is where it gets weird. In order to actually upload the image, you have to click a button that's clearly not made to look like a button. Click on the words "Upload File(s)" and the magic will happen.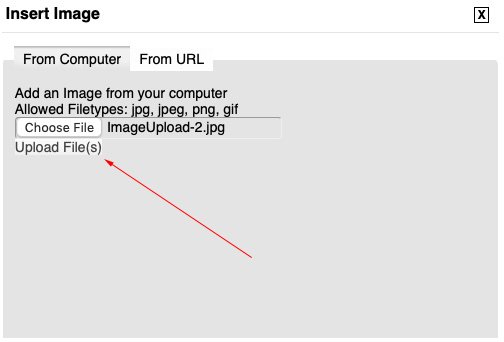 That's it! I've tweaked the forum so that it looks the same as it always has. In fact, this post was done using upload images.
Some notes and rules:

This is for LTG use only. If I find people hot-linking from here to other sites I'll disable hot-linking
You have a size limit associated with your user. It's large, but it's not endless. If you run out of space talk to me and we'll see what's up with that.
Violation of these rules will result in talkings-to, warnings, and/or banishment of a temporary or permanent nature depending on the offense
The mods and admins can see all of your photos. You have no privacy here, so don't expect any.
DO NOT POST OFFENSIVE PHOTOS! When in doubt, don't.
Honestly, the rules should be what you're already used to, but this is a new feature and I want to make sure everyone understands that it comes with limitations.

Enjoy!

Last edited: